Elizabeth Moriarty
is a warm, wise and charismatic performer, community leader, counselor and facilitator who creates and holds sacred space in a powerful and gracious way.
She is a Somatic educator, body worker, ritual facilitator, with an extensive background in performance art, dance (professional snake dancing / fire dancing) and Ceremony. She is certified Trance Dance facilitator, and has studied, practiced and performed Body Tales since 1995, and has been teaching Body Tales since 2002. Elizabeth was a founding member of the Mystic Beat Lounge and a long time producer, performer and MC at the Harmony Festival. For over 10 years, Elizabeth has been a guest Priestess facilitating community ceremonies in the Temple at Harbin Hot Springs.
Elizabeth's Sebastopol Temple home is a beautifully cultivated environment for transformational healing and community alchemy.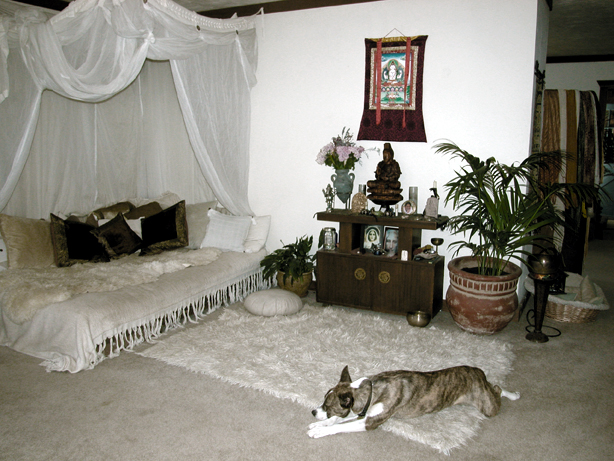 She  hosts and caters a monthly full moon event called Sacred Supper (feasting and conscious conversation in community) and along with her private practice session work, she leads an on-going Support Circle for Grief and Loss.